Tanuja Reddy's Skin Clinic
Located in Chennai, committed to providing excellence in a
professional and gracious ambience. We are well known for our
outstanding patient care quality services. Our mission is to strive for the satisfaction of our clientele constantly.
With over 20 years of experience in aesthetics, We provide a full-service skin care clinic, which focuses on a non-invasive approach
with the latest technology to ensure faster & better results.
Top Dermatology Clinics in Chennai
Our skin clinic is a leader among Top Dermatology clinics in Chennai providing cost-effective, efficient, caring, personalised attention with the state of art techniques in a soothing and pleasant environment.
We inform our patients about various skin problems and provide them with the required treatment at an affordable cost. This helps our patients to make the right decision for their skin and its well being.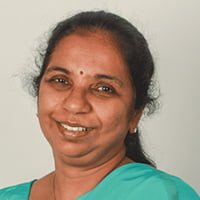 She is an experienced dermatologist who wears her heart on her
sleeve. She worked in the U.K for a decade as a consultant. Later, she moved back to India because she believes in affordable skincare and has stayed there for more than twenty years.
She was inspired by her mom to pursue dermatology as her career. She is the head of the Department Of Cosmetology at TR. She earned her diploma from the American Academy Of Aesthetics.
Get an Expert Consultation
Everything you need to feel healthy and beautiful